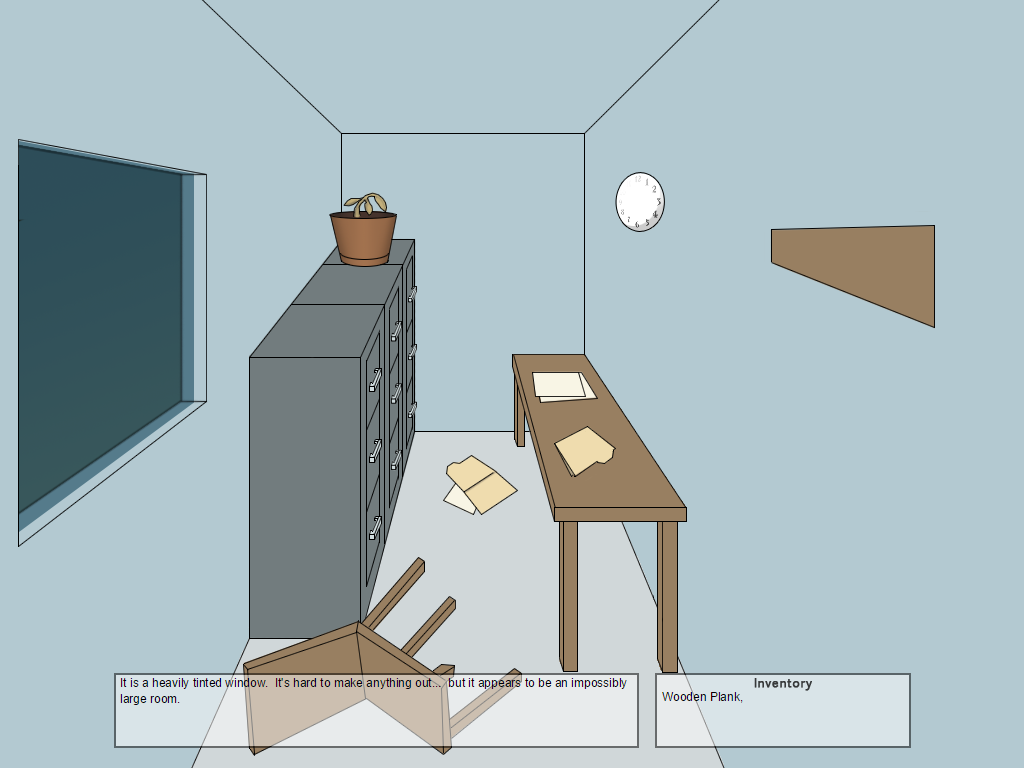 You wake up in a strange room. You can't remember who you are or how you got here, all you know is you need to get out.
Complex is a game I made as a student project back in 2013 using the LiveCode framework. It is a classic "escape room" game, heavily influenced by the popular escape room flash games of the 2000s. Examine your surroundings, follow clues, and solve puzzles to make your way out of this strange complex.
Features
Dozens of scenes to interact with!
Tricky puzzles to solve!
Secrets to find!
Grab a notepad and a pencil and give it a go.