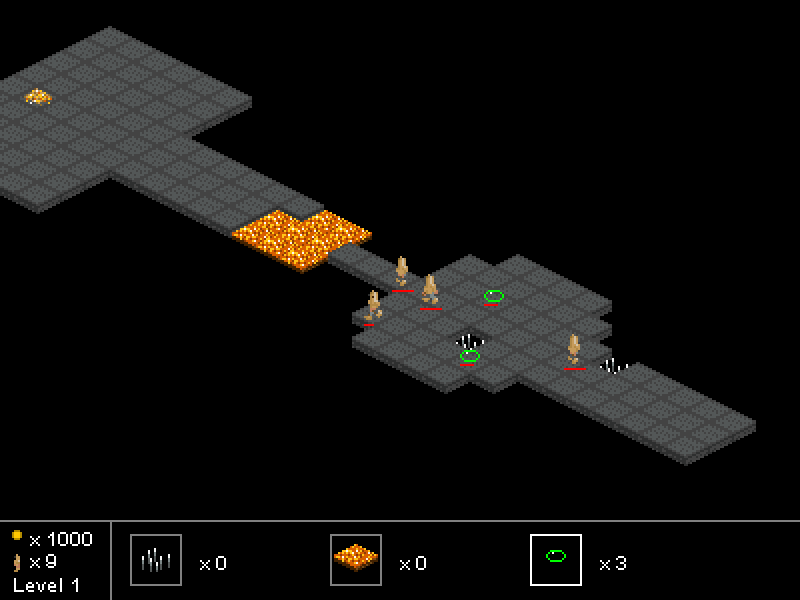 Those pesky adventurers are always trying to steal gold that doesn't belong to them. Teach them a lesson by placing traps and monsters to keep them away from your precious treasure!
This is a game I made for the Java4k 2011 game jam. For the uninitiated, Java4k is a contest centered around creating games in Java with a final filesize of 4 kilobytes or less. This leads to taking advantage of some very clever programming techniques as well as some incredibly ugly hacks.
Features
Five levels of intense adventurer-smashing action!
Three traps with unique properties!
It's under 4 kilobytes!
Due to java applets falling out of support widely across the board, playing the game requires an older version of Java with the AppletViewer program (JDK10 or older should work). Please ensure appletviewer.exe is in your PATH.