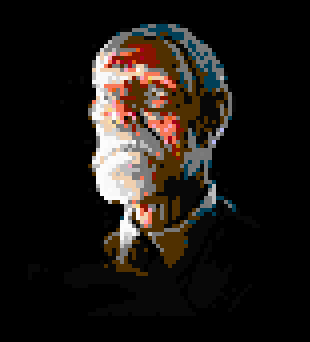 The year is 1928, you are Dr. Henry Armitage, a librarian at Miskatonic Library. Strange happenings have beset the unfortunate residents of Dunwich, Massachusetts, and it is your charge to find out what is causing it, and to put a stop to it.
This game is a simple reimagining of The Dunwich Horror by H.P. Lovecraft in the style of early Nintendo Entertainment System games. We're talking really early–when third party game development studios still thought home console games had to play like arcade games.
This game is one I made many years ago as a test of how far I could stretch the Lingo programming language. I created all the art and sound assets and coded it in its entirety as a personal project.
Features
16 randomly generated levels over four worlds with distinct themes!
Three types of enemies plus a boss battle!
Low-resolution graphics. Use your imagination!
It's hard!
A cool menu screen!
Controls
WASD or Arrow Keys: Move
Space: Shoot / Start game