Stampede is a game about avoiding waves of animals as you collect gems and powerups. Featuring endless gameplay over two levels with a unique control scheme–the entire game is played by simply tilting your device!
This is a game I have worked on here and there for many years. All of the game's code and assets were made by me, with the exception of most of the sound effects and all of the music.
I first came up with the concept for this game back in 2011, and I actually completed the first release version for a capstone project in university in 2013. A few things I wanted to focus on were simple controls, minimalistic UI, a unique gameplay hook, and cute colorful graphics.
The game features waves of animals that must be dodged or pushed through, without getting pushed off the screen yourself. There are various obstacles that must be overcome in different ways, all while collecting gems to purchase upgrades that can help you on your way. Subsequent waves in each of the two levels introduce new challenges to overcome, such as new animals or environmental changes, as well as greater rewards.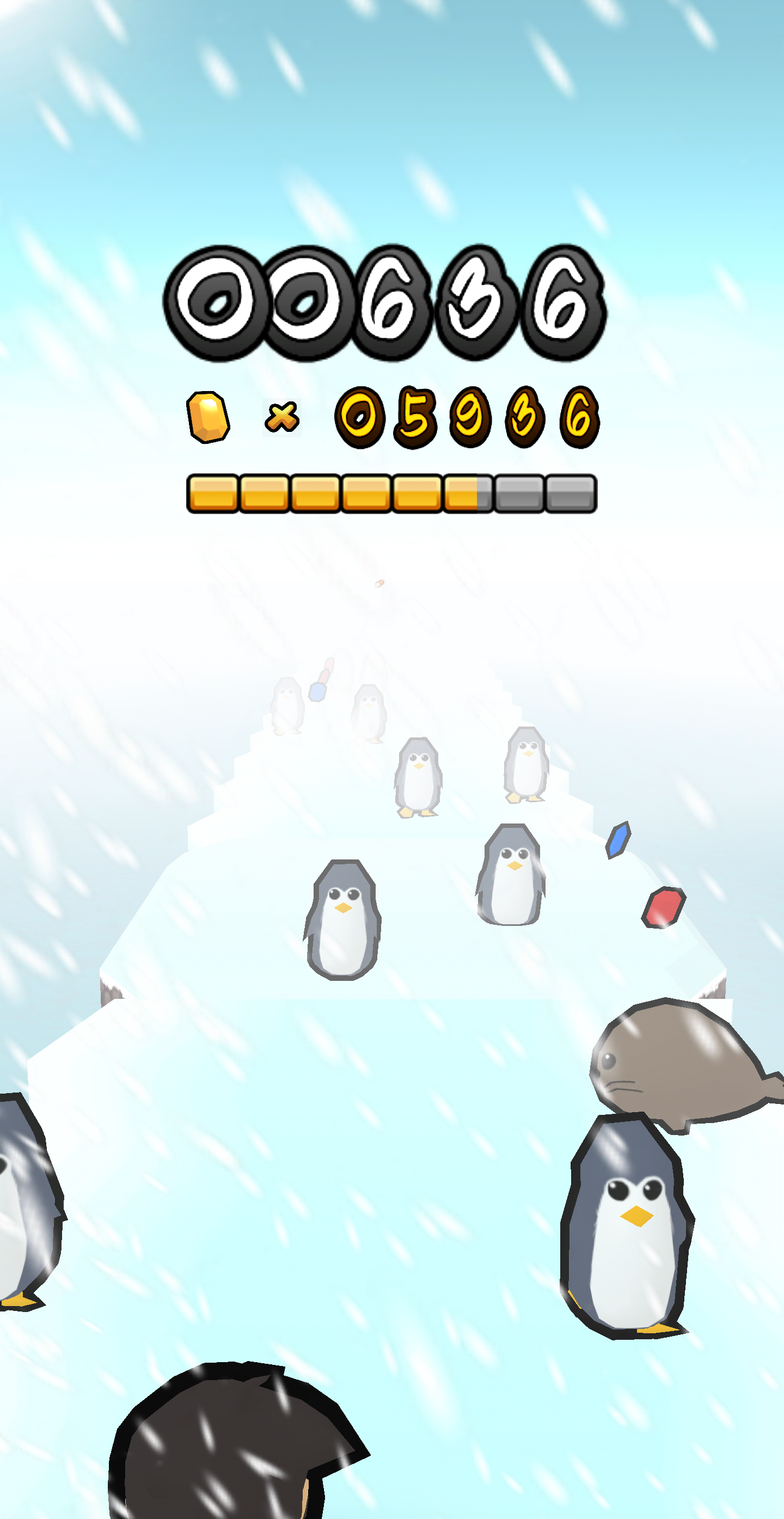 I really tried to stretch the simple gameplay mechanics in different ways by implementing different kinds of terrain, obstacles, animal behaviors and so forth. The game starts out simple–weave through pigs which all behaving in a predictable way; but the further you get, the more things you'll need to account for. Some animals will barrel through others and try to hit you or otherwise act differently. Some obstacles cannot be pushed through, while some will slow you down or make you fall outright. There are surprises to discover, so check the game out if it sounds like fun!
The game is free on Google Play. Download it now!