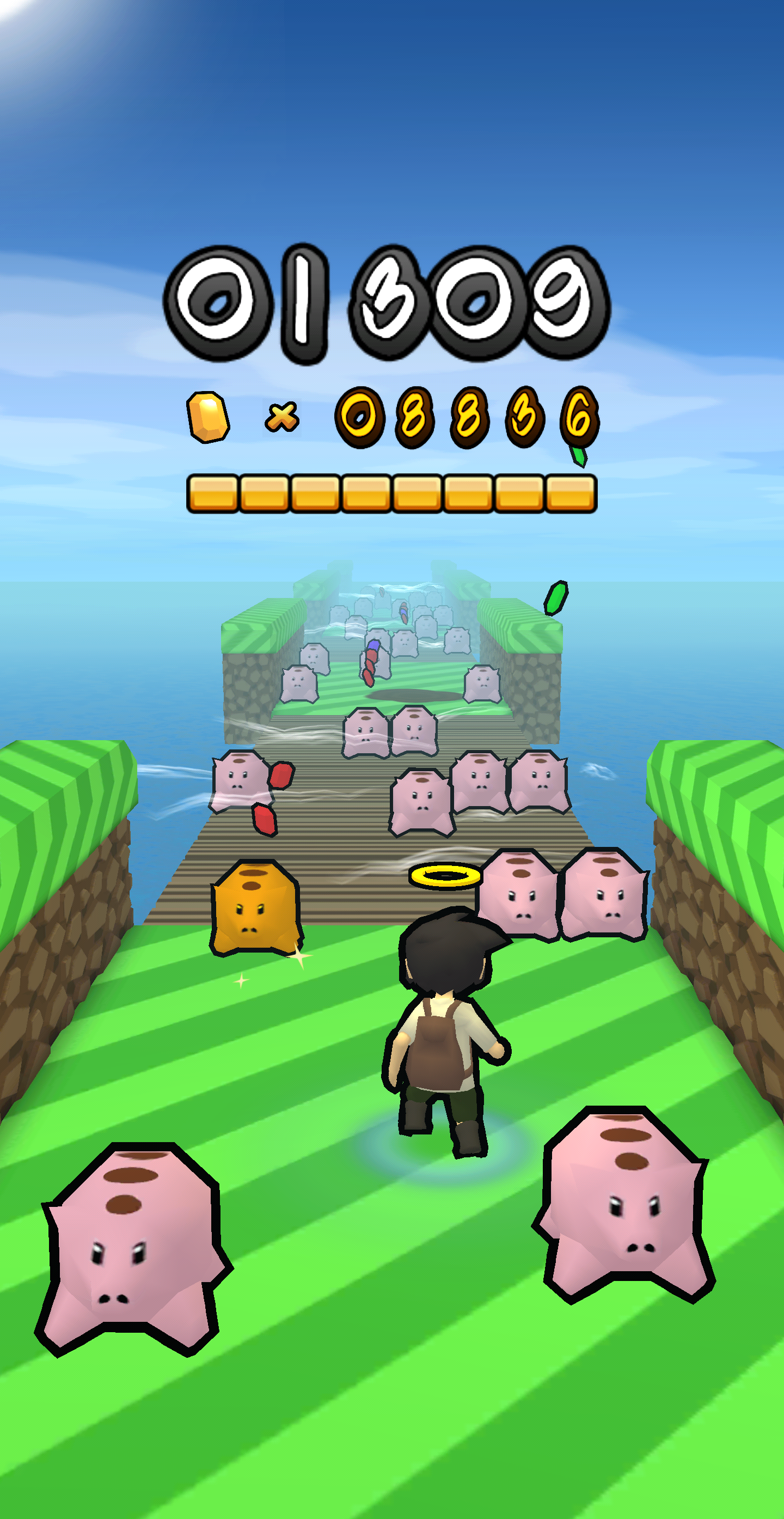 A new update for Stampede is coming soon, which will be version 0.42. This update contains a lot of improvements, basically touching on every aspect of the game. It improves graphics across the board, adds a ton of new sound effects, and even music!
I've added a lot of new game content, such as plants and rocks, and a new infinite final wave for each level. Now, when you beat all 99 standard waves of a level, you unlock "Wave ☆". This special wave is the most difficult, but yields the greatest rewards. This final wave will also have some unique content that you can't experience in any of the previous waves. I also decided I wasn't happy with how bonus waves worked, and so now they are completely different. Instead of randomly occurring, bonus waves will now always occur on certain waves and will include new environmental effects or gameplay mechanics you won't find in normal waves.
In addition to all the obvious improvements, there was a lot of overhauled backend code that may not result in noticeable changes (though the performance on older hardware should have improved). Also, I am now calibrating the accelerometer differently, allowing the game to be played the same from any starting position (in other words, you can play in bed more easily now).
This is the biggest update Stampede has ever had, and I am pretty happy with how it has come together. It should be hitting the Google Play store within the next few days. I'm finally starting to feel like the game is getting fleshed out pretty well, and though there are still a few weak spots, I have decided that this will probably be Stampede's final update. At least for a while.
I am ready to start a new adventure.
I've actually already started developing a new game that I have been dreaming of making for a few years now, and I'd like to shift all of my efforts towards that going forward (if possible). I won't reveal much about it yet, but I will say that unlike Stampede, it is not going to be a mobile game. I'm making a game I want to play. I'm very excited about this new project.